How does the problem look like?
Not sure if it should be an issue or not, but the saved file from herowo.game does not load in herowo.io.
However, it can be successfully loaded into herowo.game.
What exactly did you do to trigger it?
Load a saved file in herowo.io.
A screenshot or video would be fantastic.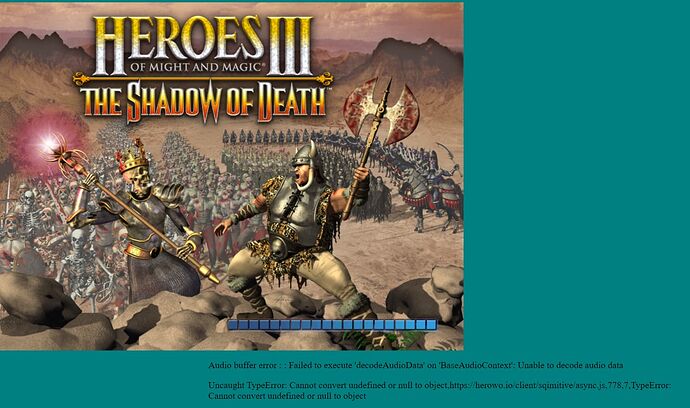 As it can be seen in the screenshot above, it freezes in this phase for an undetermined amount of time.