How does the problem look like?
I remember you saying that there should be no problems with loading a map that was started in herowo.io into herowo.game and vice-versa. So, when you requested me to test herowo.game, I already started Island of Fire in herowo.io. Today, i tried to load it into herowo.game and it became unplayable.
Upon each click, there is an error message which clears out on itself. You press 'ok', the message disappears and you can continue, but on the next click/selection/action, the message appears again.
What exactly did you do to trigger it?
Load map in herowo.game which started in herowo.io and made any action.
On which map it happened?
Island of Fire
A screenshot or video would be fantastic.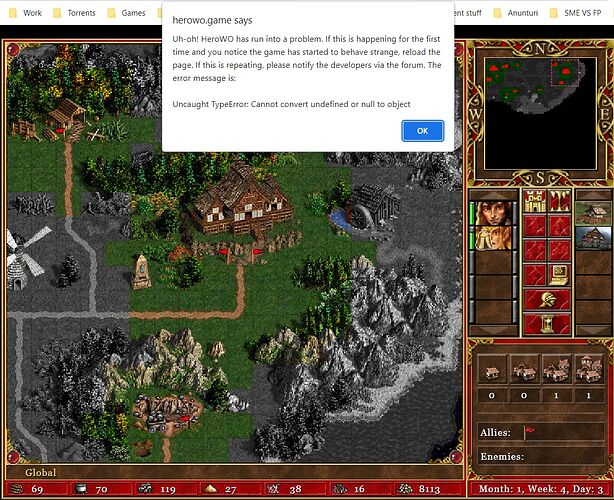 EDIT: if i do this in herowo.io, it works with no issues.